Livestock
We have acquired and managed more than 30 million square meters of fertile agricultural land in more than 12 countries across the world.
Transport
We own and operate one of the world largest fleets and livestock carriers, with a total area of more of 22 football fields. This large capacity accommodates more than 520,000 sheep, or 200,000 sheep plus 90,000 cattle.
Food Security
We at "Emirates Future" have identified that the only way to ensure food security for our region is to find and control the supply chain in full. That is to say from origin source to the end user to secure the supply from the pasture to the food dish, in addition to developing innovative logistics solutions.
Processing
Our slaughterhouses and processing facilities are located in six countries, which are equipped with latest technology. They are all certified according to highest international quality standards and hold quality certificates of ISO and HACCP.
Logistics
Our integrated logistics network not only reaches any destination across the world, but also access to final supply chain of integrated system, hence provides all logistic services to our customers to meet their business needs always, anytime, anywhere.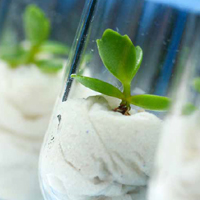 Research and Development
We have achieved excellence in our livestock supply chains and quality assurance of products - thanks to our consistent research & development programs.